Maintaining what feels like a hundred tasks over the span of seven days can become overwhelming. This causes stress and ultimately creates a worn-out version of yourself. Over time stress can lead to anxiety, depression, a low immune system, and other harmful effects.
At eWomenNetwork, we're all about taking time to self-care. It's true that your business can only function as well as you are functioning - and you can't be at your full potential when you're stressed out. Next time you're feeling overwhelmed, consider these destressers that can take you from stress to success.
Spend time in nature. Take a break from your day to go for a walk or step outside and take three deep breaths then go back to your task. According to one study, spending time outdoors can lower levels of cortisol - a hormone used as a marker for stress. Consider working remotely from a garden or outdoor cafe. Even opening a window can change the mood in a workspace in an instant. Mother nature has many healing properties that are right outside your door.
Meditate. Put on meditation music, pace your breathing, and control your thoughts. There are easy-to-follow videos you can find if you're a beginner. It's proven that the benefits of mediation can last up to six days - that's almost an entire week! Imagine what taking 10 minutes out of your day to meditate could do for your mental health. Try adding elements of aromas and hot tea to enrich the experience.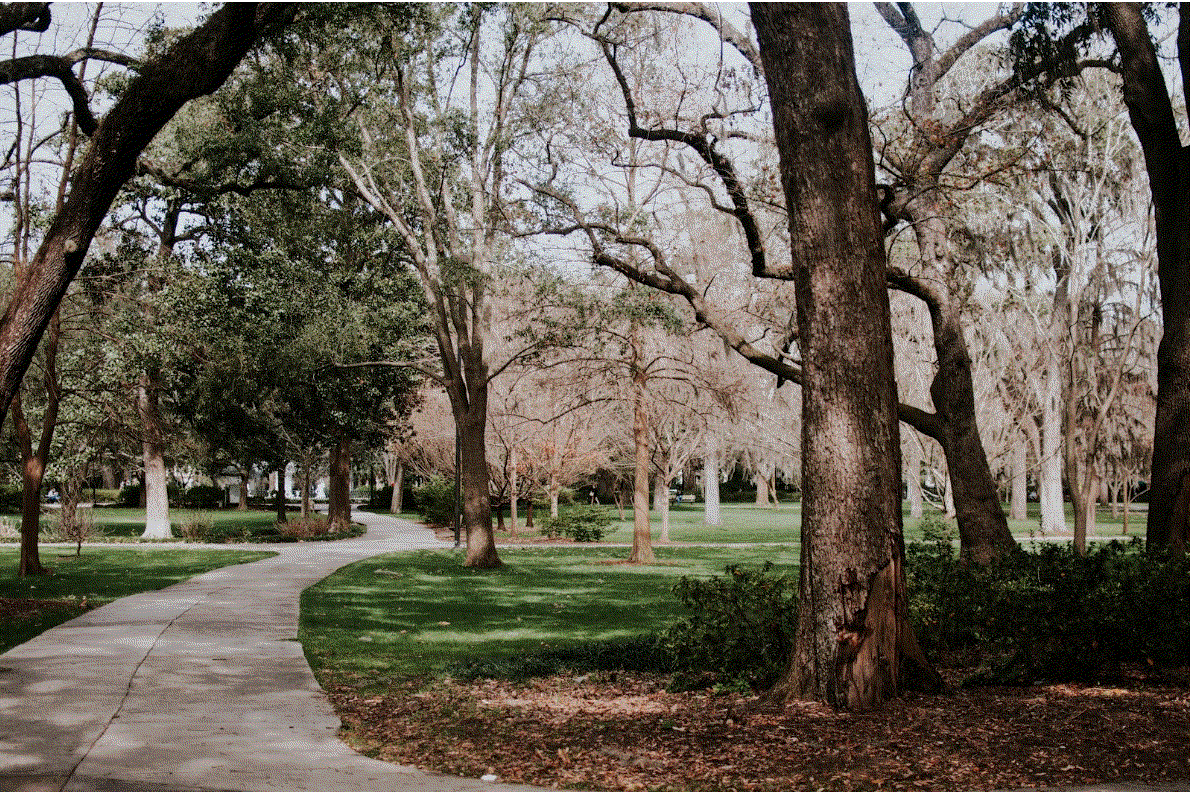 Take deep breaths. You've probably heard this saying before, but it can help lower stress levels in just minutes. Focus on your breaths being slow and steady. This can lower your heart rate and boost oxygen levels. Close your eyes and picture white light representing positivity as you're breathing in, hold it, and picture black smoke representing negative energy releasing from the body. Practice this in moments when you become aware that you are starting to feel overwhelmed.
Set a time limit for social media. It has become so integrated into the fabric of everyday life. You may not even notice the effects of checking Instagram multiple times a day has until it's too late. This can cause comparison stress, FOMO (fear of missing out), mood influence, and other negative underlying effects. Get an app that allows you to put a timer on social media apps if your phone settings don't already have one.
Have a mini self-care session. Plan one a few times a week to unwind from the madness. Make a bath, use a bath bomb, light some candles, grab a glass of wine, put on soothing tunes, and simply relax. According to psychologist Neil Morris, bathing can diminish feelings of depression and pessimism. A mixture of sensory and physical satisfactions causes feelings of comfort and easiness, which is a type of security that allows your mind and body to relax. For an added destresser put on a facemask.
Schedule out time for tasks. When you have a lot to get done at once, one of the worst things you could do is attempt to tackle everything at once with no order and jump from task to task. Instead, start with a game plan. Prioritize your tasks based on due dates and how much time each will take you. Delegate what you can to your team and others who are willing to help you cross items off of your to-do list. Set time limits for how long you work on something to prevent distractions along the way.
Co-op with an animal. The stress-reducing effects of interacting with animals has been scientifically proven for years. Even if you don't have a pet, take a trip to volunteer at your local animal shelter or just go outside and watch the birds and small animals in your yard. It may even be the perfect excuse to get a pet for your household. They will keep you feeling warm, comforted, and loved during the most stressful times.
Exercise even for a bit. The more you stress, the more stress hormones you create. Typically, you begin to take shorter breaths reducing oxygen blood levels creating a strain on the body. Use exercise as an outlet to reverse this from happening. Make it a challenge. The more stressed you feel, see how fast and far you can run. Getting your blood pumping and oxygen flowing again eliminates stress hormones bringing you back to a relaxed state. For an added destresser treat yourself to juice, smoothie, or protein shake post-workout to indulge that sweet tooth!
Take your time implementing these practices into your routine. You can add your own twist to tailor the experience to what you desire. They don't take much time and can be done in almost any setting. Some may push you a bit out of your comfort zone, but you'll thank yourself for it later.  Remember, self-care should come first in order to ensure success for the future.